Abrasive Blast Cleaning (Sand Blasting) & High-Pressure Water Jetting
As part of the standard pre-treatment for coating applications, we can perform a variety of high-pressure water jetting cleaning procedures which allows the removal of rust scale and thick film coatings.
We also offer abrasive blast cleaning along with mechanical preparation. By working to internationally accredited standards such as ISO 8501 we ensure that that quality and safety are always at the forefront of the projects we complete.
We have a range of surface preparation options to suit your job specification.

Sand / Grit Blasting
Mechanical Preparation
High Pressure Jetting
Ultra-High-Pressure Jetting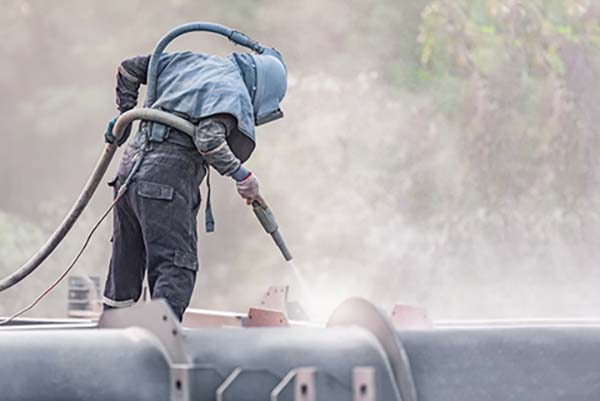 CONTACT US
Find out more about Pressure Washing & Abrasive Blast Cleaning