travers protective coatings
SERVICES
Travers Protective Coatings Ltd. offer a wide range of services ensuring that your project is completed to the highest standard by placing quality controls systems in place along with skilled operatives to carry out all works to the highest safety and quality standards.
We pride ourselves on the quality of our work – each of our employees have received extensive training and are SSPC Train The Painter certified.
Our externally accredited quality and safety systems, along with our in-house coating inspectors will ensure the highest standards are provided on all our projects.
Our extensive project experience ranges from oil and gas fuel storage facilities, pharmaceutical plants, data centres, power generation to name a few.
passive fire protection
Passive Fire Protection (PFP) is a vital component of any fire strategy. Travers Protective Coatings Ltd. specialise in PFP to both new and existing structures.
specialist coatings
Our highly trained and certified professionals take your project from start to finish. We are specialists in the application of all intumescent coatings currently available on the market.
inspection services
Travers Protective Coatings Ltd also offer in-house paint inspection services while working on a project and independently.
Pressure Washing & Abrasive Blast Cleaning
As part of the standard pre-treatment for coating applications, we can perform a variety of high-pressure water jetting cleaning procedures which allows the removal of rust scale and thick film coatings.
Training Services – TTP Training Provider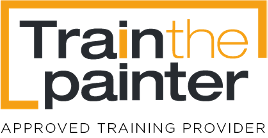 CONTACT US
Find out more about our services.